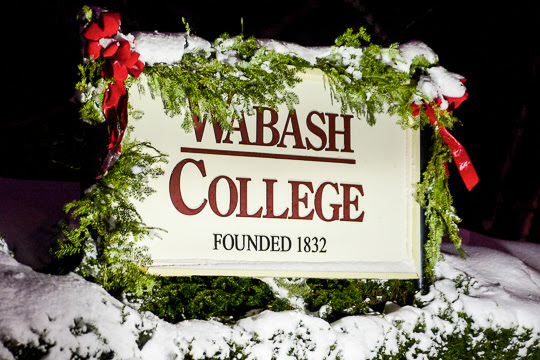 news & notes @ Wabash
December 2
016
Wabash Always Cheers
Wabash fans gathered at various locations throughout the country to watch the 123rd Monon Bell game. There were 61 locations of Monon Bell Telecast parties and you can see a few photos from around the country
here
.

Immersion Learning: Religion Students Hit Stride in Israel
It's not every day one gets to walk through 15,000 years of history. Fortunately, the REL 290 students did on an immersion trip to Israel during Thanksgiving Break.
Full Story
TEDxWabashCollege Coming January 2017
A group of Wabash students has joined together to independently organize their own officially licensed TEDx event. The theme of the inaugural event is "Outside the Lines." For further information about the event click

here.

Ring in the New Year by Supporting Wabash Students!
Since President Hess rang the Caleb Mills Bell to start this academic year, students have answered the bell's call every day in the classroom, in our communities, and in immersive experiences around the world.
Full story
Alumni Referrals Still Drive Wabash Admissions
Alumni referrals continue to be extremely important for the College's recruitment effort. Referring a student is simple

. Read More

Did you know that Wabash Chapel Talks are recorded and archived? Watch them
here.