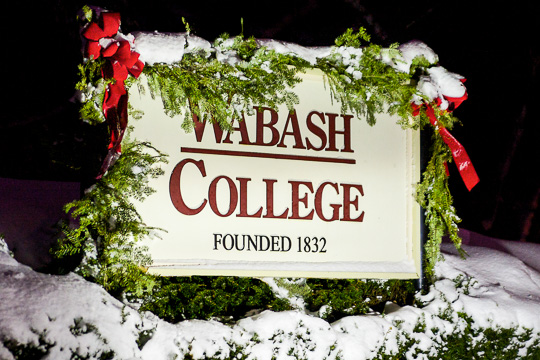 news & notes @ Wabash
December
201
5
- January 2016
Wabash In Talks With Delt International
Talks are ongoing between the College and Delta Tau Delta International with the focus of bringing the fraternity back to campus.
Full story
.
Martindale Hall to Be "Re-imagined"
Martindale set to undergo complete transformation.
Full Story.
Wabash 8th at Cross Country Nationals
Adam Togami (pictured), Colin Rinne, and Fabian House led the way for the team's best national finish since 1995.
Full story.
Historic Images From The Archives
Click
here
for an introduction to the Historic Images Collection.
Where Do I Find The Online Bachelor Archives?
Log into

Alumni eServices here

. (Same username and password as the Online Database.)

Then select "Bachelor Archives" on the right-side menu.